Written by:

Kamran Mofid

Hits: 501
"The world is a book, and those who do not travel read only one page."-St. Augustine
"Perhaps travel cannot prevent bigotry, but, by demonstrating that all peoples cry, laugh, eat, worry, and die, it can introduce the idea that if we try and understand each other, we may even become friends." ― Maya Angelou
"Life is a Journey and Story
Wherever I went, I discovered more love, beauty and wisdom
"I give thanks for the love of wanderlust, all the travels I have done, the places I have seen, the inspiring friendships I have made, the wisdom I have discovered and the hospitality and love I have received."- Kamran Mofid
Mentally, physically and emotionally, you can gain a lot from packing your bags and travel
Photo: Mantas Hesthaven
No one has yet written a psychological atlas of the world, outlining the so-called psychological virtues of places, but it's a project that urgently needs to be undertaken. Such an atlas would align destinations with their inner potential. For example, we'd see that the Utah desert is both a physical destination – made up of 200 million-year-old stones that stretch out as far as the eye can see in a soothing pink hue – and a psychological one: capable of functioning as a goad to perspective, an aide to shift away from preoccupations with the petty and the small-minded towards a terrain of greater calm and resilience.'- The School of Life
"We travel not to escape life, but for life not to escape us." ― Unknown
"Travel is the only thing you buy that makes you richer." ― Unknown
'TRAVEL AS THERAPY – AN INTRODUCTION'
A Reflection Via The School of Life
Photo: The School of Life
'Nowadays we're used to thinking of travel as the 'fun' bit of life, but enjoyment isn't a reason why it shouldn't also do some very serious things for us. At its deepest level, travel can assist us with our psychological education. It can – when approached the right way – play a critical role in helping us to grow into better versions of our normal selves. When it corrects the imbalances and immaturities of our natures, travel reveals its full potential to function as a form of therapy in our lives.
But in order to work a therapeutic effect, we need to change how we go about choosing our destinations. We should recognise that we're badly served here by the travel industry, which cuts the world up into material categories almost entirely unattuned to the needs of our souls. It will lay before us options like 'outdoor fun,' 'family adventure' 'culture weekends' or 'island hideaways' – but leave it unexplored quite what the point of these destinations might be when considered from the point of view of our psyches.
Without anything mystical being meant by it, all of us are involved in one way or another on what could be termed 'an inner journey': that is, we're trying to develop in particular ways. We might be searching for how to be calmer or how to find a way to rethink our goals, we might long for a greater sense of confidence or an escape from debilitating feelings of envy.
Ideally, where we go should help us with our attempts at these longed-for pieces of psychological evolution. The outer journey should assist us with the inner one. But for this to happen, we need to be clearer in our minds both what we're searching for inside and what the outer world could conceivably deliver for us.
In part, this requires us to look at the globe in a new way. Every destination we might alight upon contains within it qualities, virtues one might say, that could conceivably support some move or other on a person's inner journey. There are places that could help with shyness and others with anxiety. Some places might be good at reducing egoism and others might be good for helping us think more clearly about the future.
Photo:Travel and Healing
No one has yet written a psychological atlas of the world, outlining the so-called psychological virtues of places, but it's a project that urgently needs to be undertaken. Such an atlas would align destinations with their inner potential. For example, we'd see that the Utah desert is both a physical destination – made up of 200 million-year-old stones that stretch out as far as the eye can see in a soothing pink hue – and a psychological one: capable of functioning as a goad to perspective, an aide to shift away from preoccupations with the petty and the small-minded towards a terrain of greater calm and resilience.
The Scenic Monument Valley at the Arizona-Utah Border. Photo:Grand Canyon National Park
In the future, we would ideally be more conscious travellers – aware that we were on a search for places that could deliver psychological virtues like 'calm' or 'perspective,' 'sensuality' or 'rigour'. A visitor to Monument Valley wouldn't just be in it for a bit of undefined 'adventure', something to enjoy and then gradually forget about two weeks later; travelling to the place would be an occasion fundamentally to reorient one's personality. It would be the call-to-arms to become a different person; an 8,000 mile, £3,000 secular pilgrimage that would be properly anchored around a piece of profound character development. Travel should not be allowed to escape the underlying seriousness of the area of life with which it deals. We need always to aim for locations in the outer world that can push us towards where we need to go within…'- Continue to read
Read more: The Healing Power of Traveling: Can Travel Therapy Boost your Mental Health?
5 Scientifically Proven Health Benefits of Traveling Abroad
The Health Benefits of Travel – Independent Transport Commission
Why Traveling is Good For Your Health – Forbes
It was the Dream of Travelling that Kept the Pain of the Lockdown at Bay
We are dreaming about one of our favourite places in the world…
Hapimag Algarve, Portugal. Photo: Hapimag
Lockdown diaries: Our postcard from the future
A Must-read Book: Travel as Therapy
A Therapeutic Atlas
'A beautiful and thought-provoking book that stairs wanderlust.'
'Great travellers have always known that travelling can broaden the mind; here we see how it can also heal it. A Therapeutic Atlas reminds us that the world is far broader and more inspiring than we tend to appreciate day to day. Tempting images are combined with short essays that discuss the power of particular places to help us with the difficulties of being human. We locate places that are therapeutic because they coax us out of familiar patterns of thought and liberate our minds.'... Learn More
Written by:

Kamran Mofid

Hits: 431
'The 1977 White House climate memo that should have changed the world'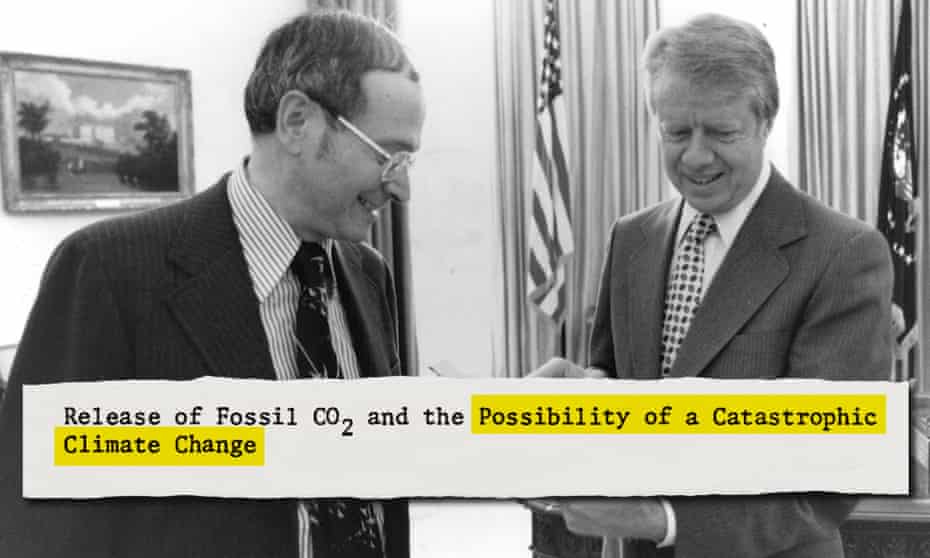 Frank Press, left, with President Jimmy Carter. Photo: Via The Guardian
'Years before climate change was part of national discourse,this memo to the president predicted catastrophe...it was prescient in many ways. Did anyone listen?'
Written by:

Kamran Mofid

Hits: 458
'Through effects on the autonomic nervous system, oxytocin regulates blood flow and oxygen to the brain, thus further supporting human cognition, culture and eventually civilisation.
'Thus oxytocin-vasopressin effects on the autonomic nervous system are likely a critical component of the healing power of love. The autonomic nervous system is one portal through which the peptide systems and love may be accessed and influenced…'- Love as healing power
"There's power in love. Love can help and heal when nothing else can. There's power in love to lift up and liberate when nothing else will."-
'That's what love is. Love is not selfish and self-centred. Love can be sacrificial, and in so doing, becomes redemptive. And that way of unselfish, sacrificial, redemptive love changes lives, and it can change this world.
If you don't believe me, just stop and imagine. Think and imagine a world where love is the way.
Imagine our homes and families where love is the way.
Imagine our neighbourhoods and communities where love is the way.
Imagine our governments and nations where love is the way.
Imagine business and commerce where this love is the way.
Imagine this tired old world where love is the way.'-
Most Rev. Michael Curry, St. George's Chapel, Windsor Castle, 19 May 2018
'The Healing Power of Love in Mental Health.'
Photo:futurity.org
'The one ingredient on which any recovery from serious mental illness depends is also one which, curiously and grievously, never makes an appearance in any medical handbook or psychiatric diagnostic, namely love. The word is so fatefully associated with romance and sentimentality that we overlook its critical role in helping us to keep faith with life at times of overwhelming psychological confusion and sorrow. Love – whether from a friend, a partner, an offspring, a parent – has an indomitable power to rescue us from mental illness.
'We might go so far as to say that anyone who has ever suffered from mental illness and who recovers will do so – whether they consciously realise it or not – because of an experience of love. And, by extension, no one has ever fallen gravely mentally ill without – somewhere along the line – having suffered from a severe deficit of love. Love turns out to be the guiding strand running through the onset of, and recovery from, our worst episodes of mental unwellness.
'What then do we mean by love, in its life-giving, mind-healing, sense?...Click the link below and continue reading this fascinating article:
THE ROLE OF LOVE IN MENTAL HEALTH
On Mental Illness: A Must- read Book
'A compassionate and hopeful guide to achieving emotional wellbeing.'
'We accept without shame that most organs in our bodies might at some point develop problems – and could need a bit of help. We should not make an exception of our minds. Our lives are so complicated and so filled with burdens, we should be completely unsurprised if, at some point, we felt a need to pull up a white flag and ask for help with our minds.
'This is a guide to how to cope with a variety of forms of mental pain and unwellness, from the very mild to the more severe. It explains to us how and why we might become ill, how we can explain things to friends and family, how we should take care of ourselves – and how we might adjust our view of ourselves and our future so as to live wisely alongside our difficulties.
'Throughout the tone is humane, encouraging and rich with experience. A central idea is that there is no need for any of us to suffer alone with our condition and that the best way to mend is to reduce shame, accept our troubles as very normal – and seek out understanding and friendship. It's by exploring and discussing what has happened to us that we can heal and reduce our sense of isolation.
'Written with kindness, knowledge and sympathy, and drawing upon the experience and knowledge of The School of Life therapists, this book is an essential tool to help us on the way to our recovery.'-The School of Life
Read an extract HERE
Buy the Book HERE
Love is Life's Greatest Gift
'Love is the Bridge between you and Everything.'- Rumi
The symphony of life is all about love and loving, inspiring peace, justice, fairness and the hope for a better life.
All my life I have had the choice of love or hate. I chose love.
When I chose hate, I suffered pain and anguish.
When I chose love, I flourished and found peace and contentment.

Give thanks, be grateful, project love, empathy and hope: Values to make you truly human
How To Survive The Modern World that Has Become An Anxiety Machine?
Photo: Aarón Blanco Tejedor/Unsplash
Rumi tells us that the art of survival lies in letting the beauty we love be what we do.
How To Survive The Modern World
A pick from our GCGI archive
How to lead our lives, function and prosper in an increasingly polarised world?
'It's times like these you learn to live again
It's times like these you give and give again
It's times like these you learn to love again
It's times like these time and time again.'- Dave Grohl
'Weaving the Tapestry of Love'
'Weaving the Tapestry of Love'- Photo:Pinterest
We all want to make sense of this journey we call life, of who we are and why we are, why we love and why we are loved.
Thus, when better than today, to reflect on these questions by Weaving the Tapestry of Love, and discover how to work love out that can last a lifetime of compassionate companionship with all that matters, the entire web of life
"Come, come, whoever you are. Wanderer, worshiper, lover of leaving. It doesn't matter. Ours is not a caravan of despair. come, even if you have broken your vows a thousand times. Come, yet again , come , come."- Jalaluddin Rumi, The Persian Sage of Beauty, Wisdom and Love.
Wow! What a sermon that was: 'love is the way'. Amen
A Book All About Celebration of Love, What is Important, What is Meaningful.
A Touching Story of Love, Friendship, Commitment and Loss
In search of beauty, wisdom and love? Then, come, come, whoever you are come
The man who taught me about war and peace, hatred and love, despair and hope
Saving the Web of Life: The Time is now to Tune into Peace, Love and Wisdom with a Spiritual Revolution
Christmas in the time of COVID: Let Love and Kindness be Your Everlasting Gifts
Weaving the Tapestry of Love on Valentine's Day in the Time of COVID
Labours of Love: A Humbling Book about Care
The Number One Message of Lockdown
Compassion, kindness, hope, courage and joy: The Path to a More Loving World
Rediscovering the art of healing ourselves and all that is around us
The blight on the conscience of the world: Why are so many youth and students killing and harming themselves?
University students are crying out for mental health wellbeing modules
An Open Letter to University Leaders: Students' Mental and Emotional Wellbeing Must Be Our Priority
It's All in The Mind: Focus on Mental Health
Life, Living and the Journey: The Vision that Speaks to You
Love and the common good to heal the wounds of the coronavirus crisis: Pope Francis
The Art of Persia: The Everlasting Magnificent Story of Beauty, Wisdom and Love
The Pandemic and the forgotten Love Story
A reflection on true love on Valentine's Day
The old , frail professor, a former student and the insights on life's biggest question
Is it time for love in economics?
Is it time for love in economics?
Why Love, Trust, Respect and Gratitude Trumps Economics
GCGI is our journey of hope and the sweet fruit of a labour of love. It is free to access, and it is ad-free too. We spend hundreds of hours, volunteering our labour and time, spreading the word about what is good and what matters most. If you think that's a worthy mission, as we do—one with powerful leverage to make the world a better place—then, please consider offering your moral and spiritual support by joining our circle of friends, spreading the word about the GCGI and forwarding the website to all those who may be interested.