Written by:

Kamran Mofid

Hits: 4514
Updated on 10 September 2023. First published on 10 September 2013
Lest We Forget
First they destroyed democracy in Iran in 1953, when they staged a CIA/MI6 coup against the elected and legitimate government of Dr. Mohammad Mosaddegh.
UK should finally acknowledge role in 1953 Iran coup
As if one tragedy, one death of democracy was not enough, they did the same in Chile on 11 September 1973.
Washington should come clean about its role in the 1973
"The coup in Chile was really the repression of a lot of hopes and dreams around the world, and I think that dynamic still resonates and is still relevant today."- Julian Borger, The Observer, 3 September 2023
"Once Allende comes to power we shall do all within our power to condemn Chile and the Chileans to utmost deprivation and poverty."- Edward Korry, the US ambassador in Santiago, reporting to Henry Kissinger, the foreign strategist of President Richard Nixon
"One in 10 chance perhaps, but save Chile! /worth spending /not concerned risks involved /no involvement of embassy /$10,000,000 available, more if necessary/ best men we have/ game plan/ make the economy scream /48 hours for plan of action."- Richard Helms, director of the CIA
Written by:

Kamran Mofid

Hits: 1548
First published on 29 August 2021. Updated on 5 September 2023
Embrace the Spirituality of September and the Autumn
'September is like no other
It's days change color and weather
No other month can say quite the same…'- Jessica Millsaps
'Mother of Darkness, Mother of Light
Earth beneath us, soul in flight,
Songs of love and love of life,
Guide us to our home.' ~Circle Song
Morning Glory: The Birth Flower of September.-Photo:Charleston Magazine
Written by:

Kamran Mofid

Hits: 5969
This posting was updated on 28 August 2023. First posted on 13 August 2013
Sixty years ago, at the Lincoln Memorial, Martin Luther King changed America.
'The original March on Washington took place on 28 August 1963, a hundred years after Abraham Lincoln signed the Emancipation Proclamation, which proclaimed the freedom of enslaved people in southern states. It was the biggest demonstration that Washington had ever seen.'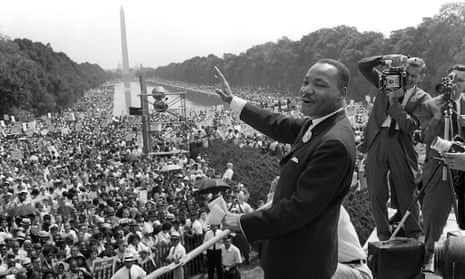 Martin Luther King Jr waves to supporters from the steps of the Lincoln Memorial, on 28 August 1963.
Photo: AFP/Getty Images/Via The Guardian