Written by:

Kamran Mofid

Hits: 6929
August 2023,78th Anniversary of the Bombings of Hiroshima and Nagasaki
Remembering the lives that were lost and the cities that were destroyed in egregious acts against humanity
August 6, 1945 8:15am Hiroshima
August 9, 1945 11.02am Nagasaki
In memory of the people who perished in the 1945 atomic bombings of Hiroshima and Nagasaki, I ask all the friends of the Globalisation for the Common Good Initiative to hold a one-minute silent prayer and to light a candle to remember the victims and to pray for the realisation of lasting world peace, free from the weapons of mass destruction.
Photo:bing.com
Written by:

Kamran Mofid

Hits: 154
We need the wisdom of the indigenous communities to build a better world
GCGI Commemorates and Celebrates International Day of the World's Indigenous Peoples, their Wisdom, Culture and Spirit
"We are all visitors to this time, this place. We are just passing through. Our purpose here is to observe, to learn, to grow, to love… and then we return home". Australian Aboriginal proverb
"Seek wisdom, not knowledge. Knowledge is of the past, Wisdom is of the future". Lumbee proverb
"May the guiding voice of Mother Earth, representing all beings of all directions' expanse of earth, water, air, fire, and space, grant us the nourishment of body, mind, heart, and spirit to serve Her well. May we vow to honor, respect, and tend to the Lands of our Ancestors and the welcoming Lands we call home. May we acknowledge the beings in these lands as Our Kin. May we acknowledge and deeply bow to the rightful stewards of these Lands and wholeheartedly recognize our human and other-than-human relatives displaced and dispossessed of homes and identities. May we become the flourishing garden for all to call home."- Yuria Celidwen
Photo: Nationalgeographic.com
'There are an estimated 476 million indigenous peoples in the world living across 90 countries. They make up less than 5 percent of the world's population, but account for 15 per cent of the poorest. They speak an overwhelming majority of the world's estimated 7,000 languages and represent 5,000 different cultures.
Written by:

Kamran Mofid

Hits: 127
Celebrating 50 years of the study of economics as if people matter.
The particular contribution of E. F. Schumacher was to bring a profound wisdom and humanity to bear on the practical pressing challenges of our time. His timeless words ring true today as they did in 1973. Articulating his thoughts and ideas in Small is Beautiful illuminates his thinking and shows the ways in which each one of us, from all walks of life, in every corner of the world, can help to turn our present crisis into the opportunity to build a better more kind, just, spiritual and ecologically sustainable society.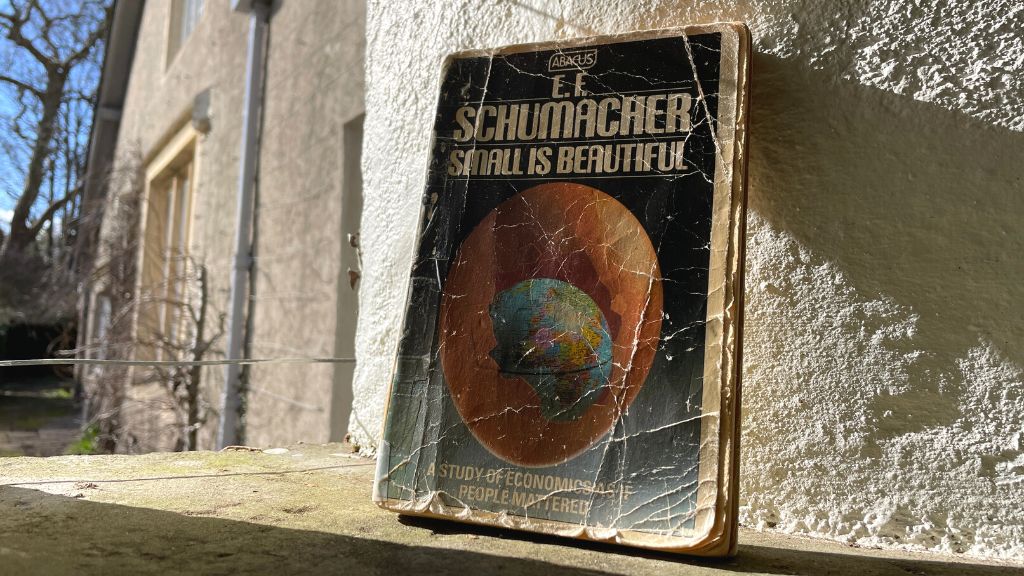 Photo credit: Dartington Trust
On the occasion of the 50th anniversary of the publication of Small is Beautiful, it is my pleasure and honour to offer my homage to E.F. Schumacher and pay tribute to his memory. He enabled and empowered me to think and dream differently, that indeed, economics can be an inspiring subject of beauty, wisdom, hope and virtue.