Is joyfulness really possible in a time of ruin and despair? Can we somehow flourish, have complete lives, when all around us is cold and dark? Has a sense of well-being, contentment and inner-peace become endangered species? Is joy any longer compatible or possible with the life of today?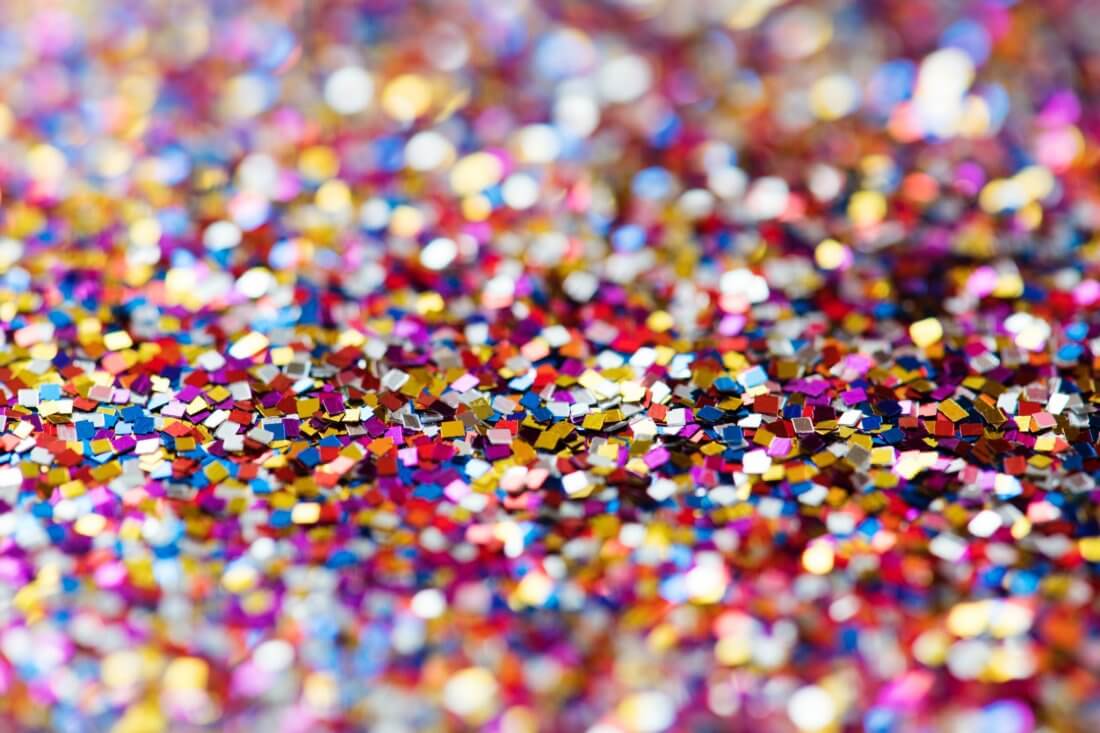 The Aesthetics of Joy, illustration by Ingrid Fetell Lee
What is this world we have created? What is this life we are living? Look all around you. Despite so many gifts we have been given, the beautiful, awe-inspiring Mother Nature and life-giving Mother Earth, our world seems upside down. Wherever you look, mostly you see misery, injustice, despair, anger, isolation, separation, loneliness, mistrust, abuse, selfishness, carelessness, ecological degradation, wars, conflicts and suchlike.
To my mind, this is not a natural or indeed the intended state of affairs. Whoever and however this world was created, it was not meant to be a place of misery and pain, otherwise, why so many gifts of beauty and wonder?
Feeling the pain of the world and recognising how so many are struggling with hopelessness, isolation and despair, His Holiness the Dalai Lama and Archbishop Desmond Tutu met one last time before the Archbishop's passing to create a final gift for us all – poignant, practical, and often humorous teachings on how we can live with more Joy, even during deeply troubled times.
Dear friends and spiritual brothers, the Dalai Lama, left, and Archbishop Tutu:
Sharing the joy of friendship during their week together in Dharamsala, India in April 2015
Given the state of our world today, let us come together and be inspired by the contagious Joy of these self-described "mischievous brothers". Join the Joy and hopefully as joyful, contented, peaceful, and hopeful people we can turn the tides and become the true architects of goodness, building the better world that we are all yearning for. Carpe Diem!
Two spiritual giants. Seven days. One timeless question.
The Book of Joy: Lasting Happiness in a Changing World
'The ultimate source of happiness is within us.' DALAI LAMA
'We grow in kindness when our kindness is tested.' DESMOND TUTU
'To celebrate His Holiness's eightieth birthday, Archbishop Tutu travelled to the Dalai Lama's home in Dharamsala. The two men spent a week discussing a single burning question: how do we find joy in the face of suffering?
'This book is a gift from two of the most important spiritual figures of our time. Full of love, warmth and hope, The Book of Joy offers us the chance to experience their journey from first embrace to final goodbye.'
"This book is a one-of-a-kind teaching, a rare delight for those who want to live their lives more fully . . ."- Read a review from New York Journal of Books
Watch this wonderfully joyous documentary– Mission: Joy – With Archbishop Desmond Tutu and the Dalai Lama
'Deeply moving and laugh-out-loud funny, Mission: Joy gives unprecedented access to the friendship between His Holiness the Dalai Lama and the late Archbishop Tutu. The self-described 'mischievous brothers' were filmed over five days by an award-winning team who captured a relationship built on truth, honesty and, most importantly, joy.
The film goes behind the scenes at the Dalai Lama's residence in Dharamsala, where Archbishop Tutu and the Dalai Lama recount stories from their lives, both having lived through periods of incredible difficulty.
With genuine affection, mutual respect and a healthy dose of teasing, the two friends impart lessons gleaned from experience, ancient traditions and cutting-edge science to show that it is possible to live with joy in the face of all of life's challenges, from the extraordinary to the mundane. Mission: Joy is an antidote for our times.'- Watch it HERE
Nota bene
Throughout my life journey, personal and professional, I have truly been blessed, inspired and guided by the wisests of teachers, masters and philosophers of love, amongst them His Holiness the Dalai Lama and Archbishop Desmond Tutu.
These teachers, all in their own unique way, have very positively impacted my life, guiding me to where I am now and what I do.
Looking back I can clearly see how and to what extent I have been influenced/inspired by the Dalai Lama and the Archbishop Tutu, by the sheer values that have formed me. Values such as:
Joy, friendship, humility, kindness, empathy, forgiveness, reconciliation, gratitude, giving thanks, hopefulness, simplicity, fun and play, laughter, ubuntu, taking action in the interest of the common good and more.
For all this inspiration, guidance and teaching I cannot be grateful and thankful enough.
Joy and the Common Good: A pick from our archive
As it has been noted, human beings exist in relation to one another. We are called to live with others, be aware of others, communicating, sharing, enjoying moments of joy and being there together for all circumstances that life manifests itself to us. All of us are called to participate, to join in, and to work alongside others for the common good of all. I believe that this is also how joy and joyfulness are spread.
For a selection of readings see our archive
GCGI is our journey of hope and the sweet fruit of a labour of love. It is free to access, and it is ad-free too. We spend hundreds of hours, volunteering our labour and time, spreading the word about what is good and what matters most. If you think that's a worthy mission, as we do—one with powerful leverage to make the world a better place—then, please consider offering your moral and spiritual support by joining our circle of friends, spreading the word about the GCGI and forwarding the website to all those who may be interested.