ABOUT KAMRAN's Blog and GUEST BLOG
I- KAMRAN's Blog: Dedicated to the Common Good- aiming to be a source of hope and inspiration; enabling us all to move from despair to hope; darkness to light and competition to cooperation. "Let the beauty we love be what we do."-Rumi
II- KAMRAN MOFID's GUEST's BLOG: Here on The Guest Blog you'll find commentary, analysis, insight and at times provocation from some of the world's influential and spiritual thought leaders as they weigh in on critical questions about the state of the world, the emerging societal issues, the dominant socio-economic logic, globalisation, money, markets, sustainability, dialogue, cooperation, environment, media, spirituality, faith, culture, the youth, the purpose of business and economic life, the crucial role of leadership, and the challenges facing economic, business, management, education, and more.
"When we are dreaming alone it is only a dream. When we are dreaming together it is the beginning of reality."—Helder Camara
Angel Oak Tree, Charleston, South Carolina, USA
Photo: pinterest.com
Written by:

Kamran Mofid

Hits: 280
DICKENS' CHARACTER (SCROOGE) TEACHES US ALL VALUABLE LIFE LESSONS
This year, A Christmas Carol, has, once again, an added political and socioeconomic resonance.
The inequalities, injustices and cruelties observed by Dickens in 1843 still exist today. As a result, his critiques are still valid and relevant for us to take note of: Hot drinks, free coats, cold, hungry children: the shocking reality of Britain's winter 'warm banks'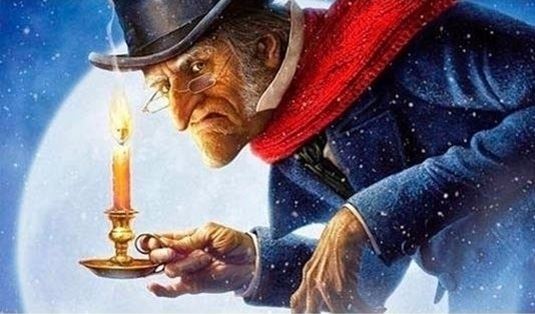 Photo:imagebank.biz
A Christmas Carol is an integral part of our Christmas tradition because it has a timeless, moral, spiritual and transformational relevance and value. Perhaps in a time when consumerism and monetary aspects of life dominate our daily lives, promising us a happiness that is not ever delivered, it is time to revisit the lessons of Scrooge's transformation and discover the true path to happiness.