ABOUT KAMRAN's Blog and GUEST BLOG
I- KAMRAN's Blog: Dedicated to the Common Good- aiming to be a source of hope and inspiration; enabling us all to move from despair to hope; darkness to light and competition to cooperation. "Let the beauty we love be what we do."-Rumi
II- KAMRAN MOFID's GUEST's BLOG: Here on The Guest Blog you'll find commentary, analysis, insight and at times provocation from some of the world's influential and spiritual thought leaders as they weigh in on critical questions about the state of the world, the emerging societal issues, the dominant socio-economic logic, globalisation, money, markets, sustainability, dialogue, cooperation, environment, media, spirituality, faith, culture, the youth, the purpose of business and economic life, the crucial role of leadership, and the challenges facing economic, business, management, education, and more.
"When we are dreaming alone it is only a dream. When we are dreaming together it is the beginning of reality."—Helder Camara
Angel Oak Tree, Charleston, South Carolina, USA
Photo: pinterest.com
Written by:

Kamran Mofid

Hits: 318
Britain in Decline and The Rise and Fall of Neoliberalism and Thatcherism
We Must Never Forget or Forgive the Enemies of progressivism and Progressive Values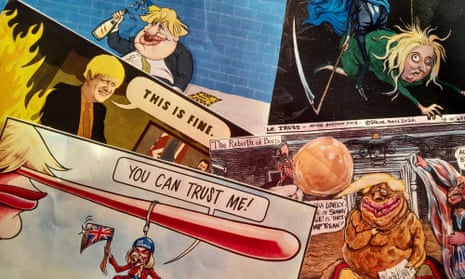 Composite: The Guardian
The Final Outcome: The Humiliation and Caricaturisation of Neoliberalism and Thatcherism
Now it is glaringly obvious that Thatcherism and Neoliberalism, are nothing but a socio-political and an economic ideology that rewards psychopathic personality traits by inflicting inhumanity, anxiety, fear, hopelessness, pain, poverty, injustice, racism and chaos for the many, whilst facilitating thieving by the the few, for the few, and of the few. This inhumane and false ideology in turn has changed our ethics, values and our personalities, and has in the process brought out the worst in us.
The Fall and Humiliation of Liz Truss should Herald a New Beginning
Politicians in general and the Tory ministers in particular: Are You Hearing the Cries of your Constituents?
Time for Repentance and Humility. Time to Discover What it means to be Human
Time to Rebuild Trust with the British people
Enough of Decline and Humiliation, the Lies of Thatcherism to put Great back into Great Britain!
The time is Now to Wake Up to a New Beginning