ABOUT KAMRAN's Blog and GUEST BLOG
I- KAMRAN's Blog: Dedicated to the Common Good- aiming to be a source of hope and inspiration; enabling us all to move from despair to hope; darkness to light and competition to cooperation. "Let the beauty we love be what we do."-Rumi
II- KAMRAN MOFID's GUEST's BLOG: Here on The Guest Blog you'll find commentary, analysis, insight and at times provocation from some of the world's influential and spiritual thought leaders as they weigh in on critical questions about the state of the world, the emerging societal issues, the dominant socio-economic logic, globalisation, money, markets, sustainability, dialogue, cooperation, environment, media, spirituality, faith, culture, the youth, the purpose of business and economic life, the crucial role of leadership, and the challenges facing economic, business, management, education, and more.
"When we are dreaming alone it is only a dream. When we are dreaming together it is the beginning of reality."—Helder Camara
Angel Oak Tree, Charleston, South Carolina, USA
Photo: pinterest.com
Written by:

Kamran Mofid

Hits: 285
Yet once again, a minuscule percentage of our nation has selected a new prime minister for all of us. To my mind, this should lead us to memories of Harold Macmillan's great remark: "Here we are, and the question is: where do we go from here?"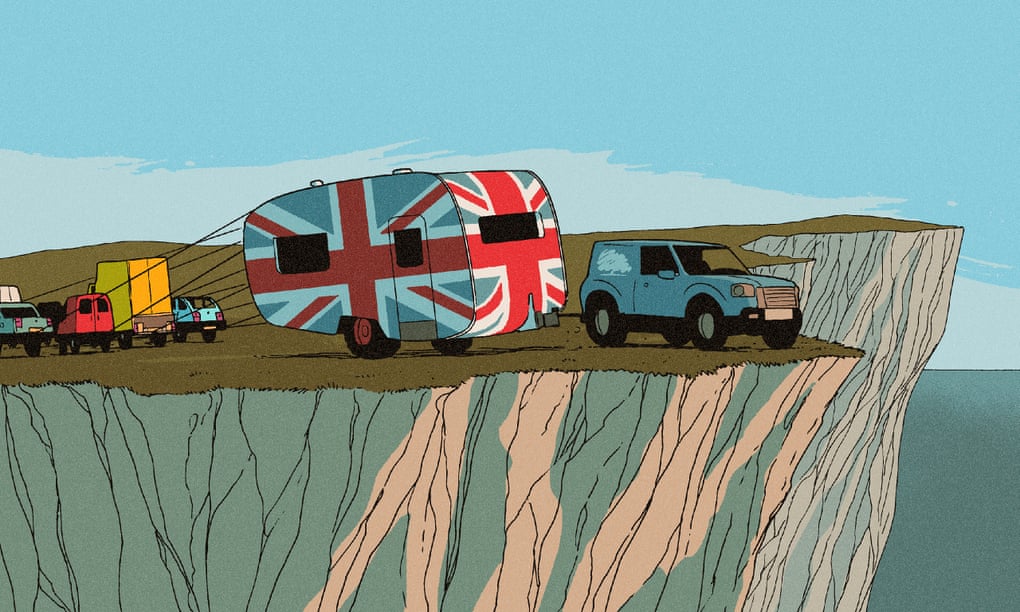 Illustration by R Fresson/ Via The Guardian
Today, the Pertinent Question Must Surely Be:
Have neoliberalism and pseudo-nationalism, implemented by the 'Little Englanders' swerved our country toward the edge of the precipice, the tragedy that has been unfolding since 4 May 1979 when Thatcher came to power?
Dear newly-selected Prime Minister Truss,