Written by:

Kamran Mofid

Hits: 225
5 July 2023 marks 75 years of the National Health Service
The NHS is our Journey of Hope and Healing, A Journey Worth Fighting For.
Despite all the problems and challenges, as well as a hostile government with its evil and destructive ideology of neoliberalism, nonetheless, our cherished NHS is a future that we must fight for, to nurture and save. Carpe diem!
Photo: Via We Own It
The NHS which was founded on the principles of equality and care for all in 1948 is now a shining example of an institution that shows the diversity of modern Britain working and striving together for the common good.
NHS in Our Heart
Written by:

Kamran Mofid

Hits: 225
Boris Johnson, you are nothing but a 'Dogmeat wrapped in the Union Flag'- David Hare
Boris Johnson and his Deceitful Brexit have brought British democracy to its knees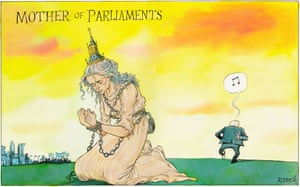 Illustration by Chris Riddell, Via The Guardian
In the Interest of Truth, Wisdom, Honesty, and Trust Brexit must be Overturned:
We Owe this to Ourselves, Our Moral and Spiritual Compass
Lest We Forget
In his long years of public disservice, Boris Johnson managed one thing perfectly well:
Written by:

Kamran Mofid

Hits: 338
From 1973 when I first discovered the Greggs Bakery in Cheylesmore, Coventry, I knew that they were different and special.
Thank you Ian Gregg for confirming my belief in the goodness of humanity: We are not all bad, selfish and greedy. Indeed, Mr. Gregg, you have proved that not all in the business world are committed members of the 'Fat Cats Club', as some for sure have discovered what it means to be for the common good.
Ian Gregg: Bringing Home the Bread for 50 Years,
Balancing Purpose and Profit to become a Force for Good